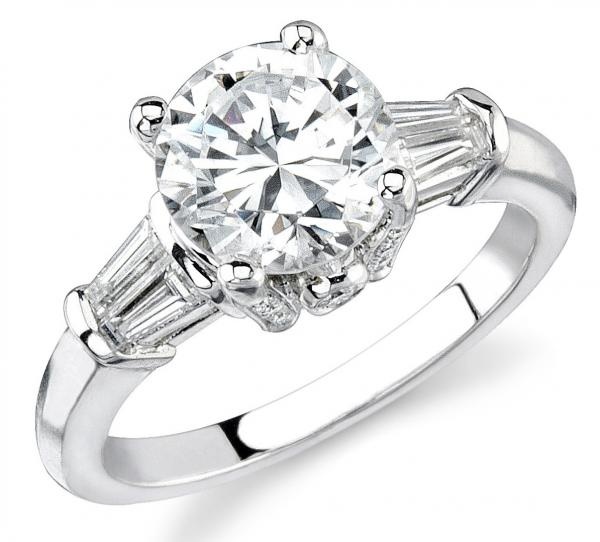 There are pros and cons to both shopping in store and online for engagement rings and diamonds:
IN STORE
Pros - Seeing a diamond in person is the best way to decide if it is the right one. You can look at a range of diamonds in your price range and the salesperson can help you with advice and important information. You can also see the different precious metals such as yellow gold and white gold engagement rings. If you build a relationship with the store you buy your diamond from, you can use them in the future for any maintenance, alterations or repairs.
Cons - Most salespeople are not diamond experts, they are trained to sell rather than educate you o diamonds. As the store has high overheads, the prices of their products are more expensive.
ONLINE
Pros - There is a much larger selection and it is easier to compare different suppliers and the choice of diamonds. There are no salespeople trying to push certain products on you and you can take your time to choose the perfect ring. The prices are generally lower compared to the shops and most merchants offer a full refund policy upon return. For an amazing selection online, check out the weddingrings2u website.
Cons - The internet has both good and bad merchants with a variety of high and low quality. If you do not understand diamonds well, you could make an expensive bad decision with an untrustworthy supplier. Only use highly rated merchants that can be trusted, as you cannot see the stone before you buy it and you have to believe everything they tell you.